Many benefits upgrading the exhaust of your motorcycle
An innovative product to solve a problem related to the exhaust of the Triumph Scrambler 1200.
Normally the catalytic converter installed in the exhaust manifold causes an increase in engine operating temperature, resulting in power loss and excessive wear. If it's possible to lower the engine's temperature you could extend his life and it would also be less stressful, as a consequence an increase in the performance.
We designed the H-Pipe to improve your motorcycle and make you enjoy it even more. And, after some studies and tests it is also available for the New Scrambler 1200.
After installed is possible to fell a better performance, your bike will be more efficient and fun without compromising security.
By using the original exhaust mounting point, H-pipe kill the vibrations caused by the engine avoiding that the manifold with time will be damaged.
A high-quality product, developed and produced in Italy.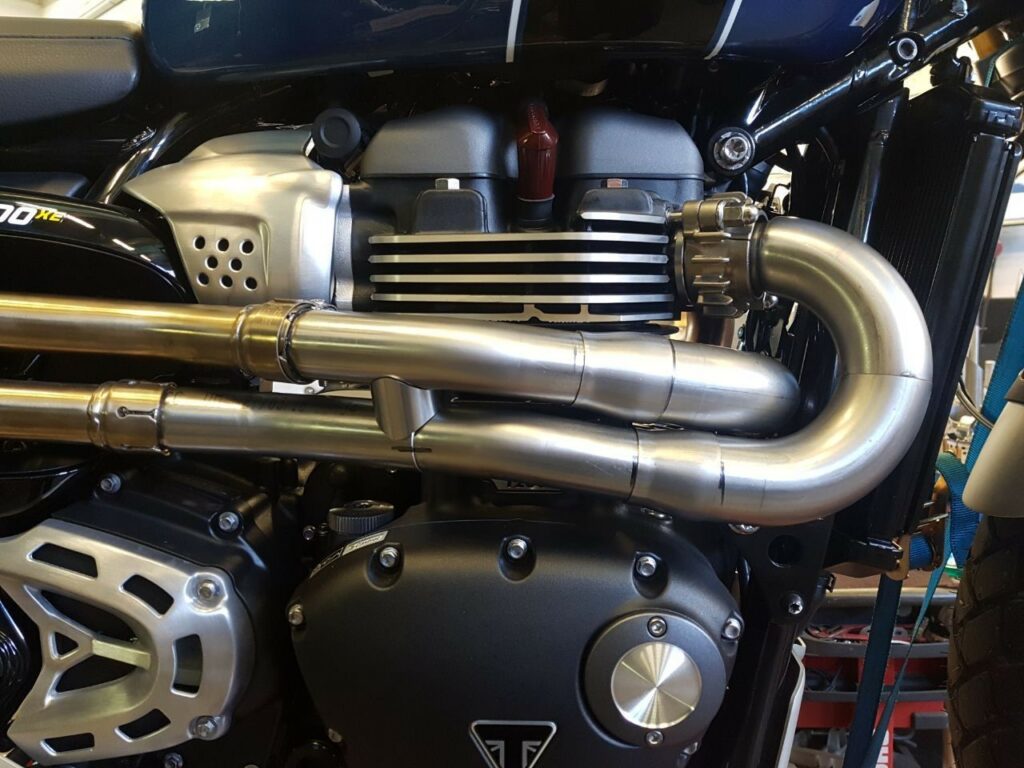 As always, we recommend that you should install our products with an expert, a motorcycle workshop from your trust. All the modifications with our parts are reversible.
Do you want more technical information?
Click here to know more about the H-pipe for the New Scrambler 1200.
Follow us on our social and be updated! More to come soon!