We all know about the lack of choice in the motorcycle market for women. The stereotypy created doesn't please the women around the world.
To show the industry the force behind the female market, that is so blindly overlooked, was founded the Women Riders World Relay (WRWR).
"A global sisterhood of inspirational women to promote courage, adventure, unity and passion for riding from all corners of the world and do something that's never been done before to this scale." The idea was born from Hayley Bell, a British woman who found the Women Riders World Relay.
The sisterhood organize and participate in, a world-wide women's motorbike relay, covering even the remote, the daring and the vast parts of our world.
"I am doing this because WOMEN BIKERS CAN MAKE THIS HAPPEN."
– Hayley Bell, Founder -UK
With this journey the women of WRWR can pull off the largest recorded world-wide motorbike relay.
In Italy the sisterhood counts with Louisa, from The Existential Biker and WRWR Italy Ambassador, and Rosaria Fiorentino, from Babes Great Escape and DGR organizer at Rome (Italy), also a WRWR Italy Ambassador.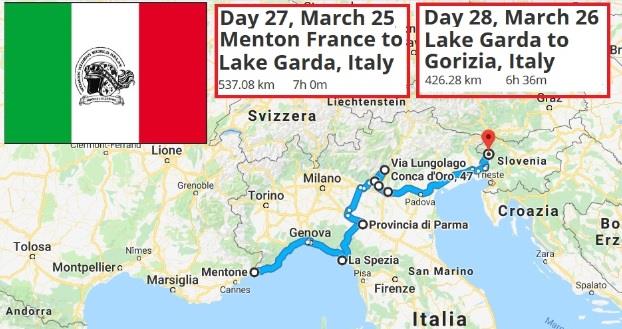 The Relay started in February in Scotland, passed by Ireland, Wales, England, France, Spain, Portugal and is going through all over the world (as you can follow on their website an on social media).
On 26th March the girls will arrive in Italy and we are going to be with them for a coffee during the afternoon at Triumph Vicenza.
Join us on this great adventure! Follow our socials to see what's happening with those girls