When Harley-Davidson introduced the all-new entry level models in 2013 the motorcycle world was impressed by the producers' approach to saving costs. Not only this model was produced in the USA for the home market and in India factory for other countries, but also technologies and components of the machine were on, let's say, average level for a modern bike and obligatory brand name. Certain distant towards the model from aftermarket parts builders prevent many riders from buying this actually nice machine with a torquey modern engine that rather smells fuel than drinking it, as Harleys owners got used to. The chassis lacks few improvements and stock brakes were sub-par that led us to a nice solution with performance components, but let us tell you about it in another story. Meanwhile, today we discuss the controls and Rearsets in particular.
Many riders enjoy their Harley-Davidson Street bikes and also XG Street Rod, but also complained about the Rearsets build quality and their position on the bike. Middle controls usually don't fit riders, make travels and city rides uncomfortable.
Knowing these aspects, we offer an upgrade for your stock Harley-Davidson XG rearsets to worthy ones. A forward control kit, with an exclusive Free Spirits-style billet aluminum that improves any ride. For the Harley Davidson XG Street 750/500 we have the code number 206301 and for the Harley Davidson XG 750 A Street Rod the code number 206302.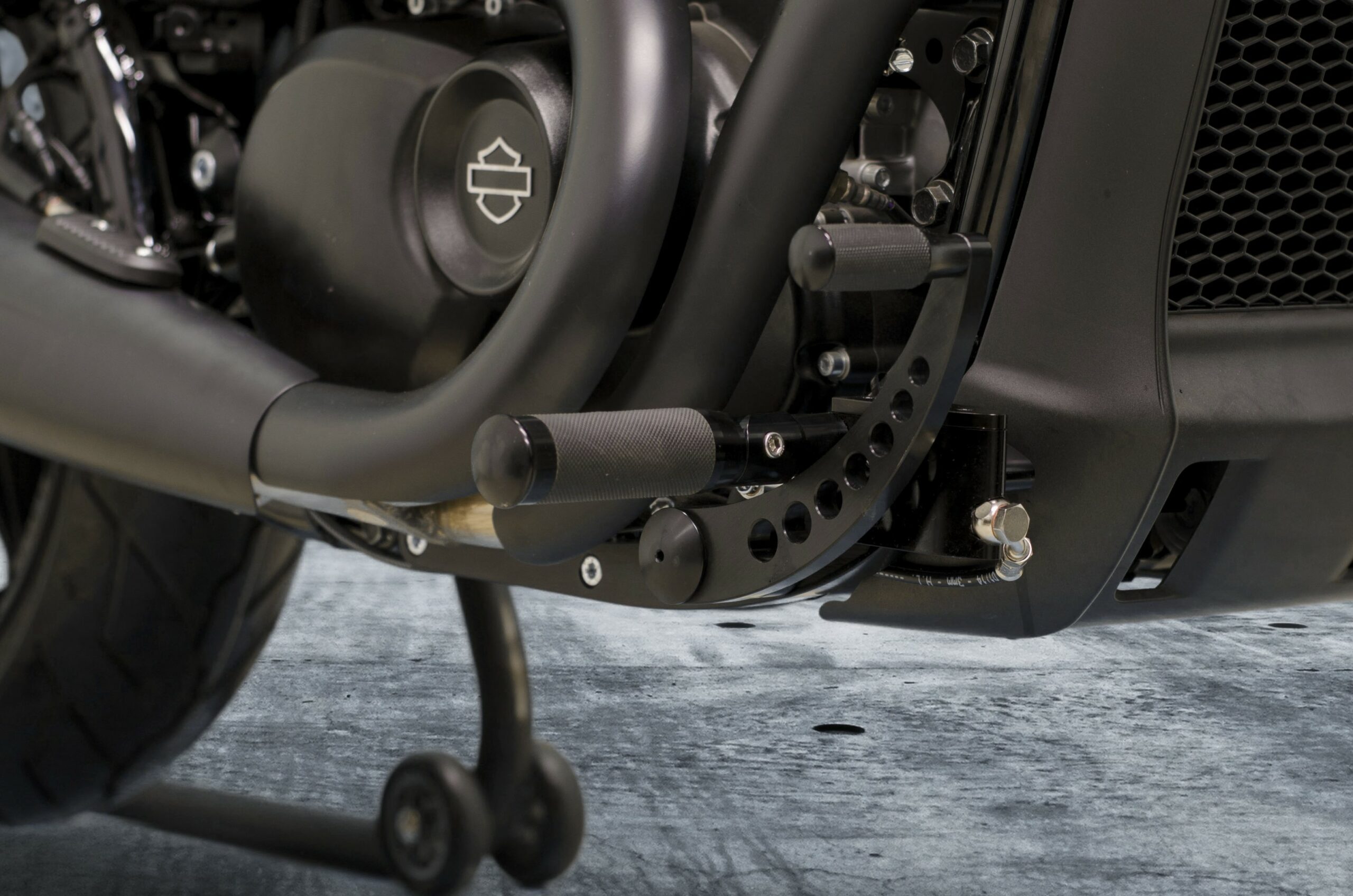 The moving parts are assembled on special bushings, gear shifting becomes nice job.
Now that your legs are forward position instead of central as on an OEM part, you will be able to appreciate your journeys no matter the distance and ride style, thanks to the pegs covered with anti-slip rubber. This kit includes 14 mm master cylinder for rear brake to the best performance and original jiffy stand is reusable. The kit perfectly mounts on original fittings and no additional work is required.
Brake line kits are also available, code number 205709 and 205712, but must be purchased separately. The result after installed is an immediate and noticeable improvement in feeling, power and confidence.

Are you ready to change the original one and have a better and more comfortable riding position?
Check our website and upgrade your Harley Davidson for this riding season!
https://www.freespiritsparts.com/en/forward-control-kit-for-harley-davidson-xg-750-a-street-rod.html
https://www.freespiritsparts.com/en/forward-control-kit-for-harley-davidson-xg-750-street.html