Tuesday 6th November EICMA 2018 had opened the gates. The expectative were high for the Harley Davidson booth, specially for what was going to be there.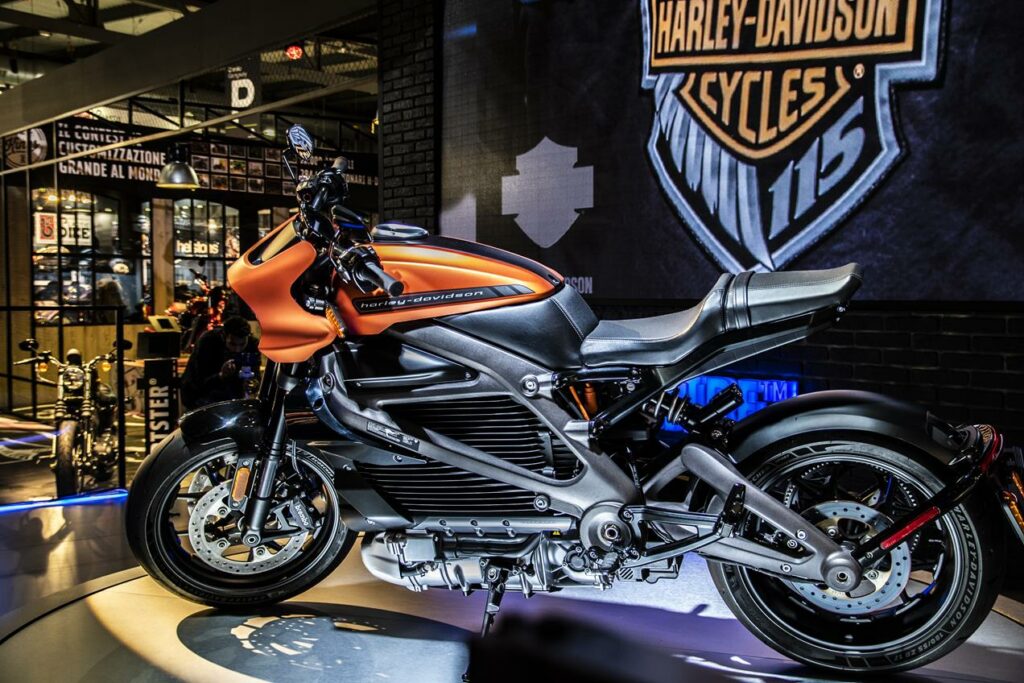 Harley fans are probably very happy about the presentation of the final version of LiveWire, the all new electric motorcycle, that will be released in 2019 as a 2020 model (probably in august 2019).
This is the same model that was already shown at the 115th Anniversary Celebration at last Labor Day weekend, in august 2018.
At EICMA it was showed with more details, but of course most important specifications remain secret, including power, weight and price range.
The powerful sound typical of a Harley Davidson motorcycle gave space to a silence electrical motor but to please the Harley lovers it "is designed to produce a tone that increases in pitch and volume with speed –a new sound that represents the smooth, electric power of the LiveWire motorcycle."
The all-electric motor produces instant torque the moment that throttle is twisted, creating a fantastic acceleration performance. With a low center of gravity, rigid aluminum frame and premium adjustable suspension components makes the LiveWire active, excellent for urban riders.
The battery, RESS (Rechargeable Energy Storage System) is composed of lithium-ion cells surrounded by a finned, cast-aluminum housing.
And this motorcycle has also another 12V lithium-ion battery responsible for lights, controls, display and horn.
To charge it will be possible use the on-board Level 1 charger that plugs into a standard household outlet, the leisurely charger for probably overnight use. Can also be charged with a Level 2 (fast when you think about hours to charge) or Level 3 charger, which is the faster one. The charge port uses an SAE J1772 connector, the same automotive standard for full-on electric cars.
The new touch screen colorful TFT display mounted above the handlebars offers the riders a modern and connected system, full of information, with Bluetooth connectivity, GPS, music, configurations settings and more.
Not less important Harley Davidson also presented the New Power Cruiser FXDR 114, the 10th member of the Softail family. Intended to have great performance with a 114ci Milwaukee-Eight engine, upside-down forks and new air intake.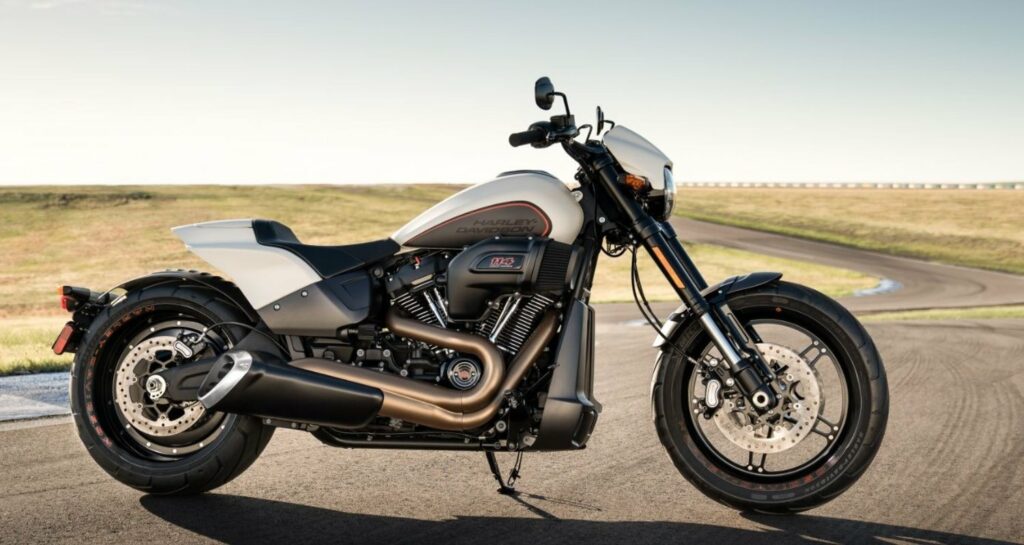 With many moderns features and technology to be distinguished from the other Softails H-D gave it an aluminum swingarm and subframe, lightweight wheels and composite fenders.
Did you go to EICMA? Write a comment with your impressions of these new Harley Davidson!