In all its glories the Haley Davidson XL1200 Roadster customized by Shaw Harley Davidson and named as Free Spirits, FS1200R, was presented at MBE Verona. A completely success.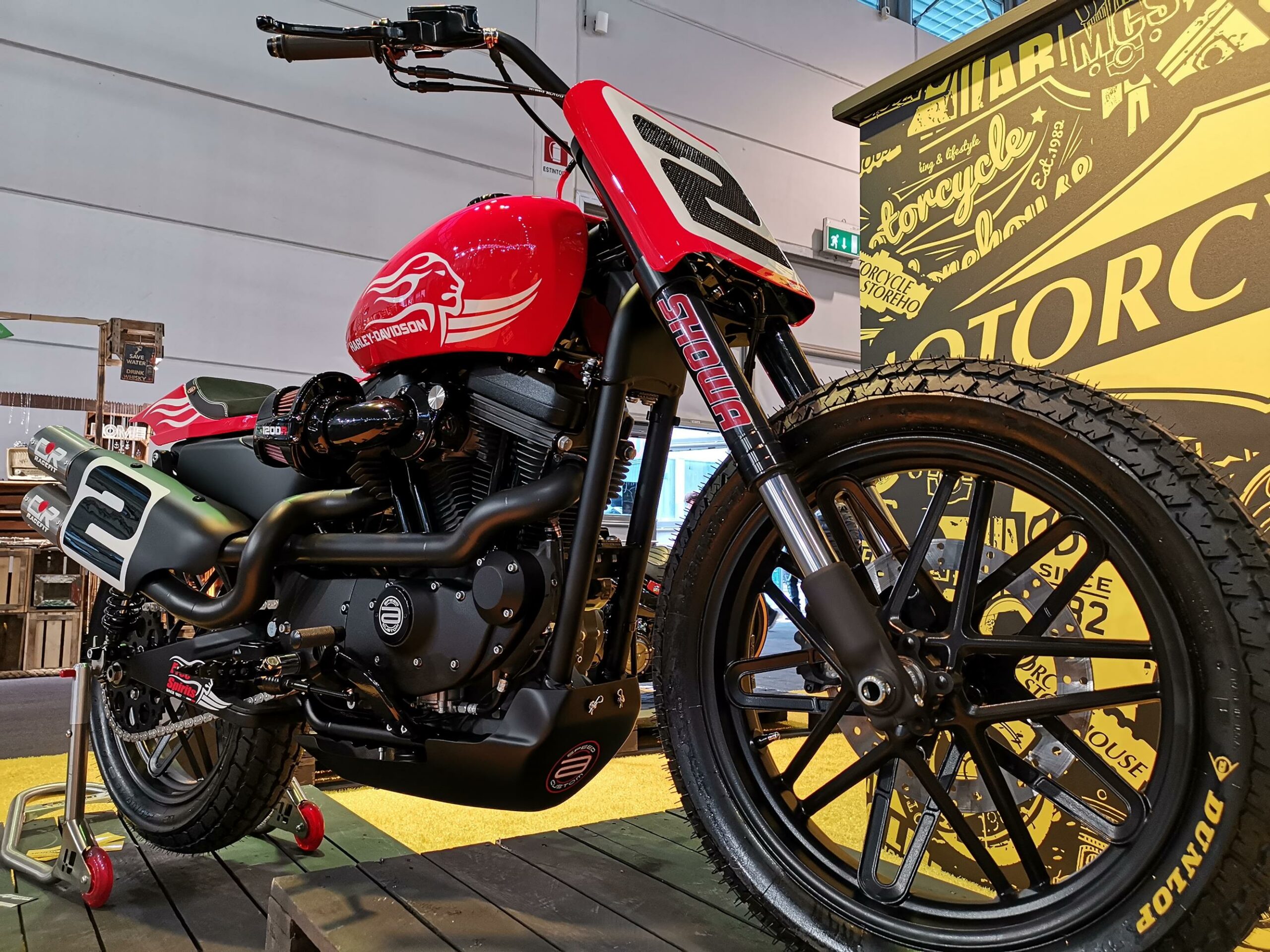 We need to say that we are honored to be part of this project and that being chosen by a dealer like Shaw, that also used our name to "baptize" his creation, confirms that our products, all developed and produced in Italy, are stylish and functional.
Well, you could be thinking how did it happen? Is very important to say that we like to have good relations with all our dealers, and with Shaw Harley Davidson isn't different. We have been partners for about 10 years, but they didn't choose us just for that. Other fact is that Free Spirits products are unique, especially when you think about quality and innovation.
What was done? A totally new Harley Davidson XL1200R was completely transformed. As we said they were full of creativity and ideas to turn it into a Flat tracker inspired custom bike.
The following modifications were done with Free Spirits products.
To start they have changed the original front and rear brake disc and the caliper bracket. Why? To have more fade resistance, increase the brake power and modulation.
The Free Spirits brake and gear pedals were mounted to have a better rider position.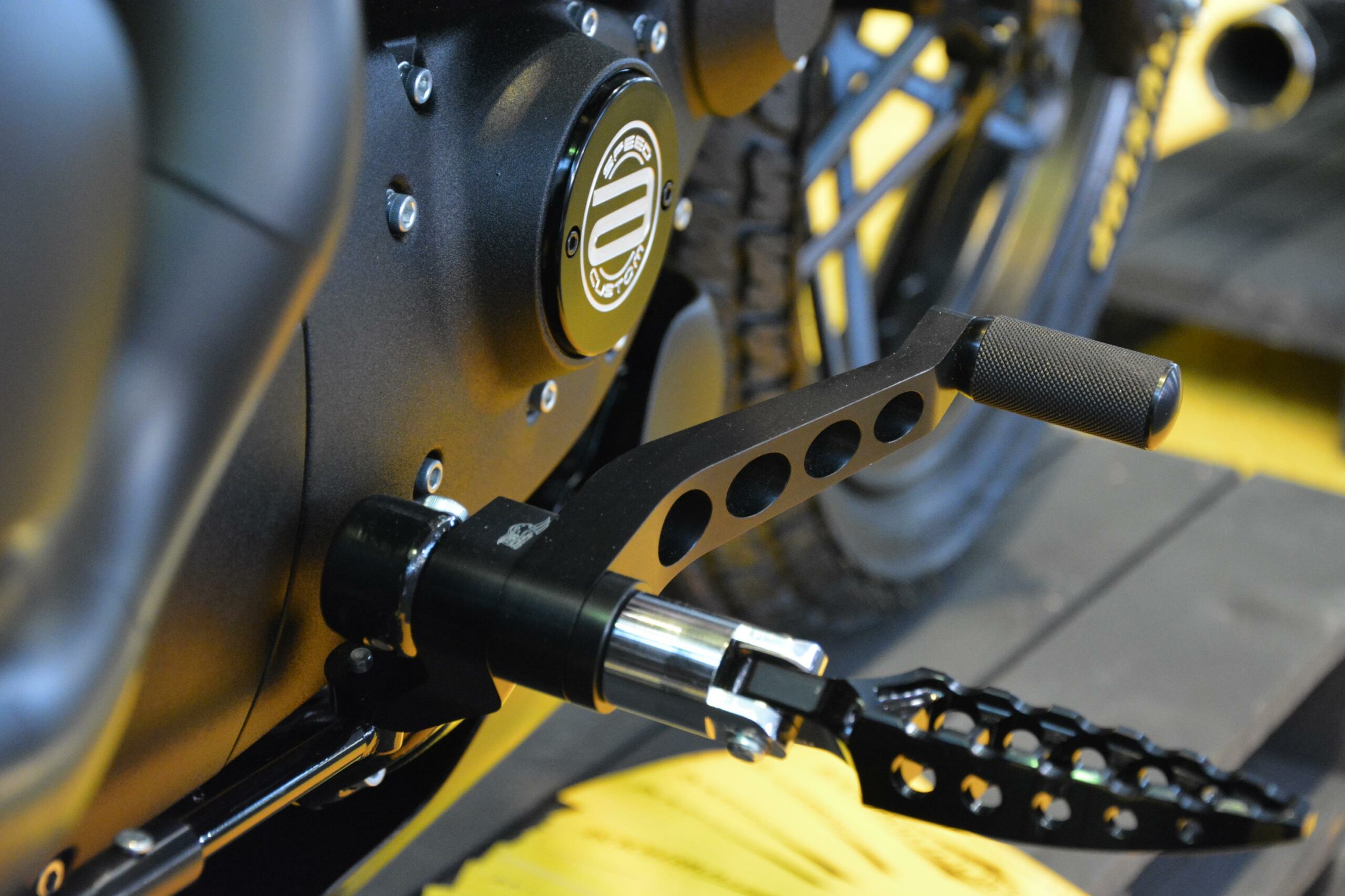 Another technical change? The triple yokes, handlebar riser and rear shock risers. These modifications completely change the dynamic of the bike and really improve the way you can ride it on higher speed.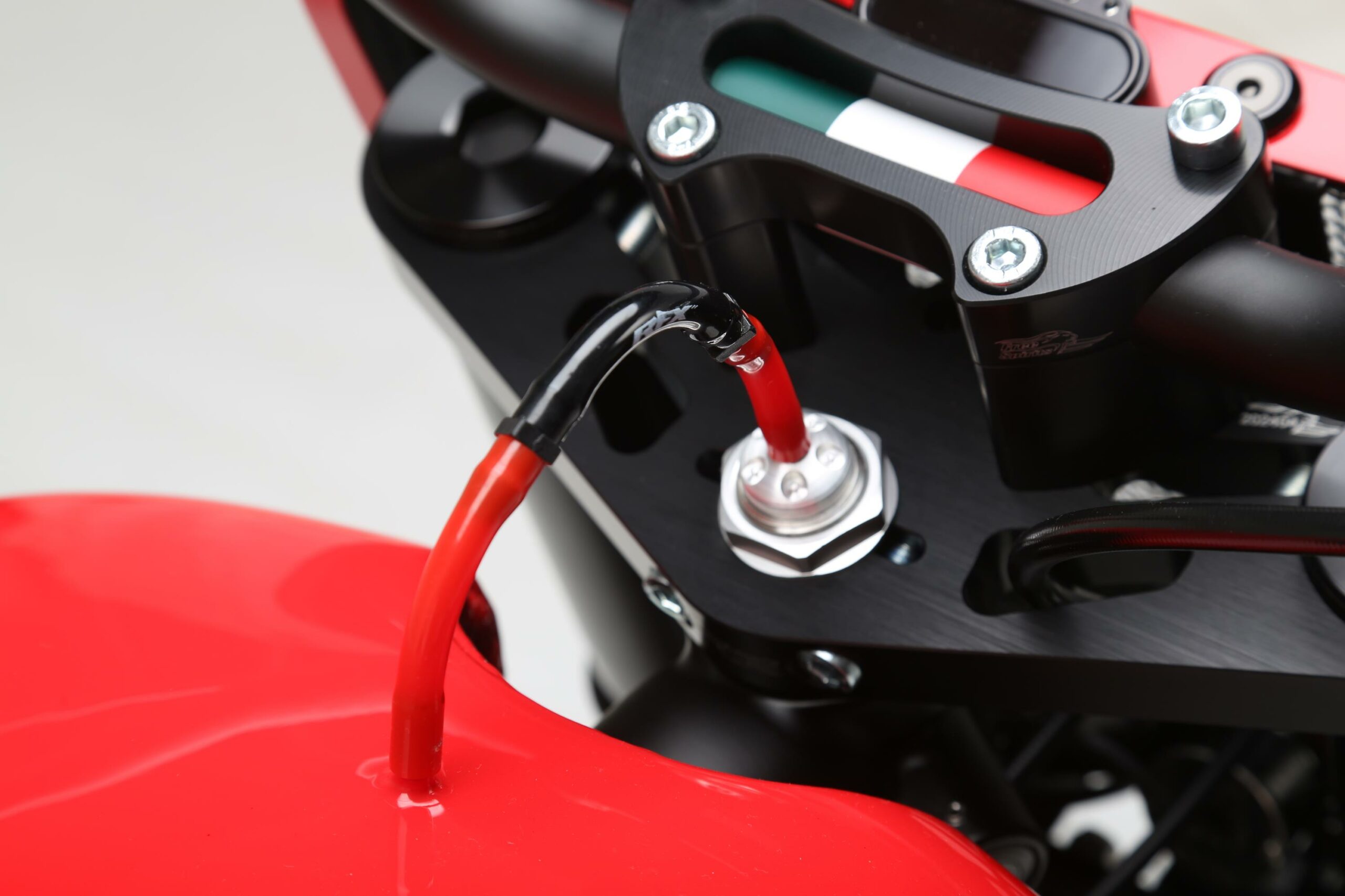 A visual modify made with a Free Spirits product, is the fiberglass race belly pan. This aesthetical part covers the engine and also gives a "race look" to your motorcycle.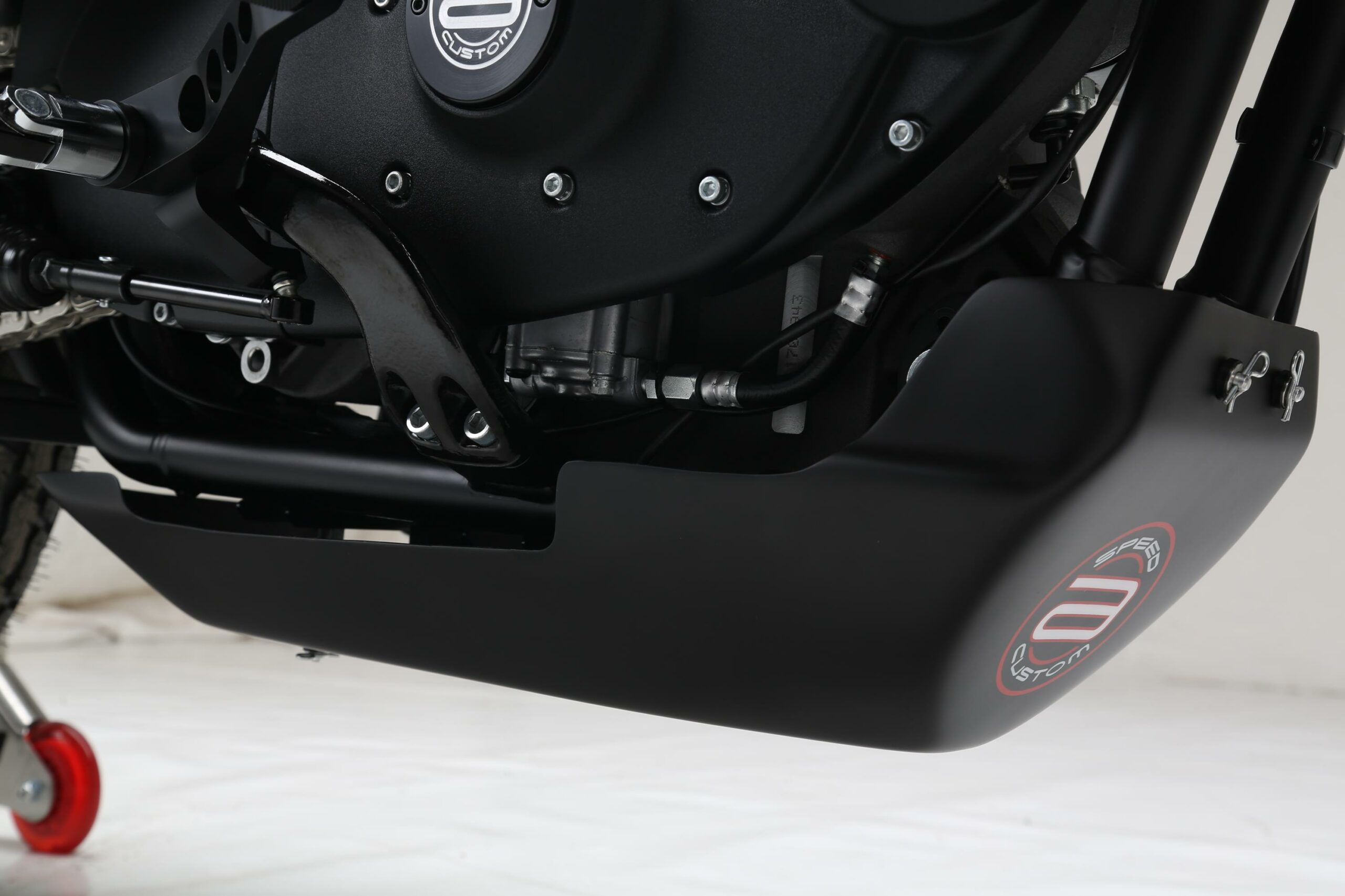 Many other changes were done on the FS1200R.
As is possible to see the wheels and tyres aren't the usual ones. A 19″ front wheel was fitted to rear with chain and sprocket conversion. A 19″ aluminium hand made spacers was mounted on the front wheel with single brake disc conversion and 19″ Dunlop DT3 Flat track tyres.
The fuel tank, from a Harley Davidson Street 750, was adapted to fit this bike and the original seat was replaced by an aluminum re-shaped with one off seat pad from Scott at SM Trimming.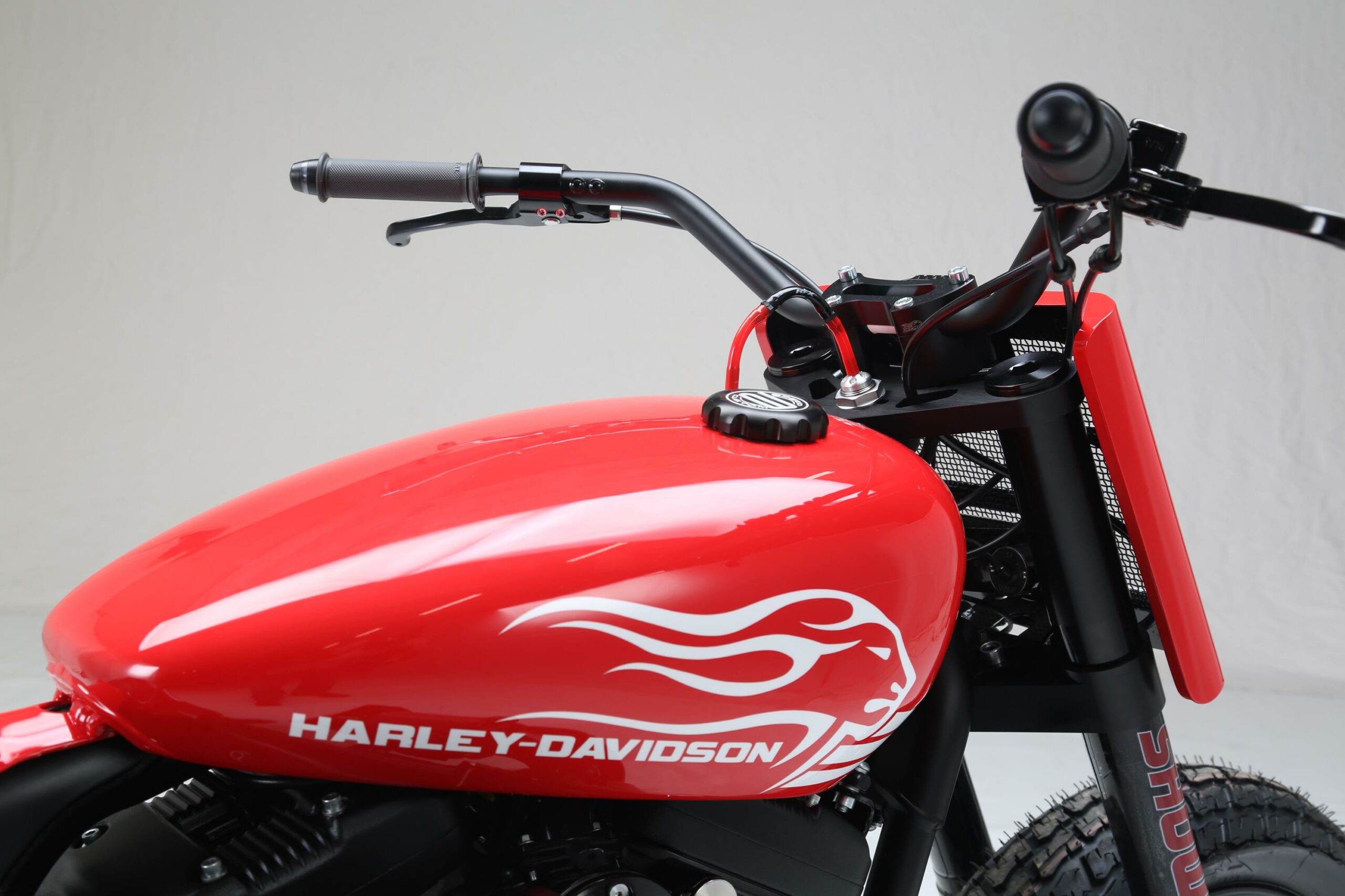 We can say that the handmade steel number board is a final touch to the front of the motorcycle with mesh insert and hidden headlight Flush fit push button switch gear Kellerman handle bar indicators and Kellerman Atto rears Modified stock swingarm, with brace.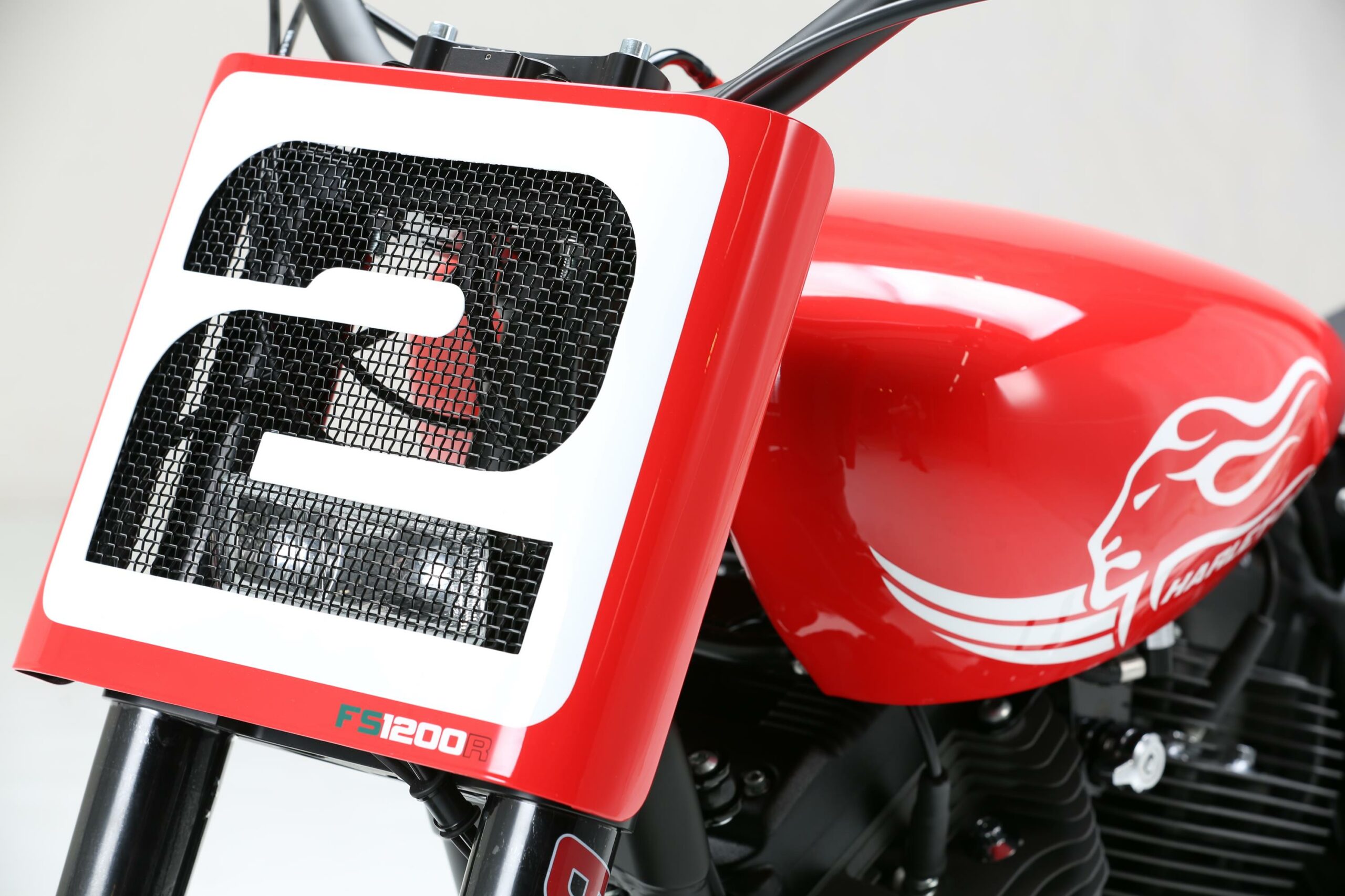 In this bike were also mounted:
Performance Machine contour front brake master cylinder
Clutch perch and throttle housing, using modified XG750 throttle cables
Motogadget digital speedo
One off hand made 2″ stainless steel exhaust system, with Racefit Growler mufflers
Hand made number board/exhaust heat shield
Reversed Screaming Eagle Milwaukee 8 Heavy breather air filter
Wiring/connects tidied and hidden Diamond range SSC fuel cap
Timer cover Right hand fork leg modified to remove caliper
The custom paint, with Free Spirits colors, was done by Image Design Custom.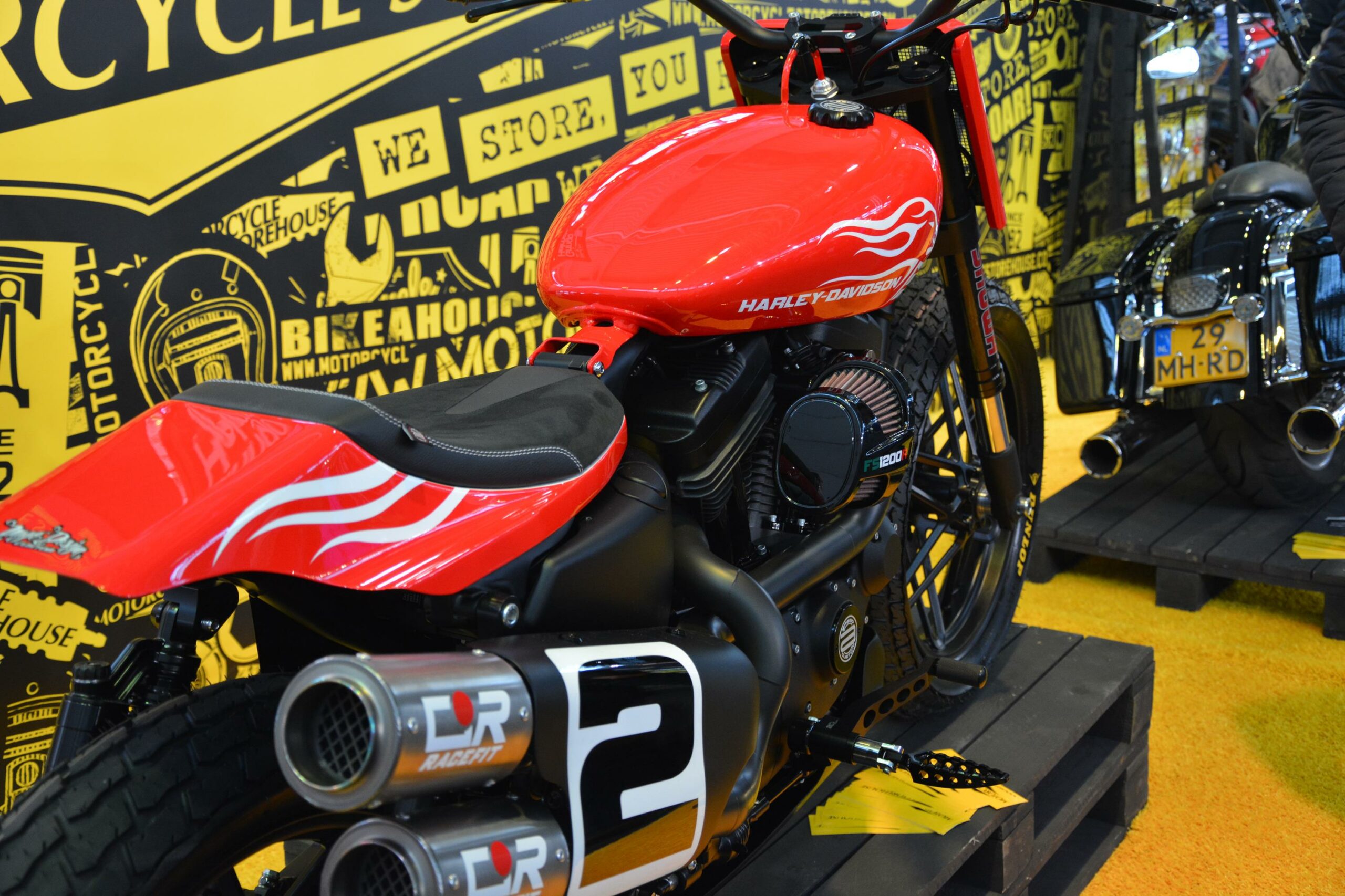 Photos by courtesy of Onno "Berserk" Wieringa from Madness Photography. @Madness Photography / Onno "Berserk" Wieringa
Did you like the New FS1200R? The bike will be in other events around. Do you want to know which one will be next? Follow us on Facebook @freespiritsparts