To have a low maintenance and of preference many riders make a belt drive conversion. There are many advantages in this type of transmission. The belt doesn't need to be lubricated, because it works in dry condition.
Another one is in the adjustment of the chain pull, the belt does not stretch during use, so you can forget all those checks on the correct tension before each travel.
When you upgraded your classic Triumph with Free Spirits belt kit and are ready to enjoy smooth and clean ride of your maintenance free drivetrain, it's recommended that you to add a belt guard, part number 307515. It is specially designed to fit your bike and complete your fine and stylish belt kit with its billet aluminum parts and looks rich.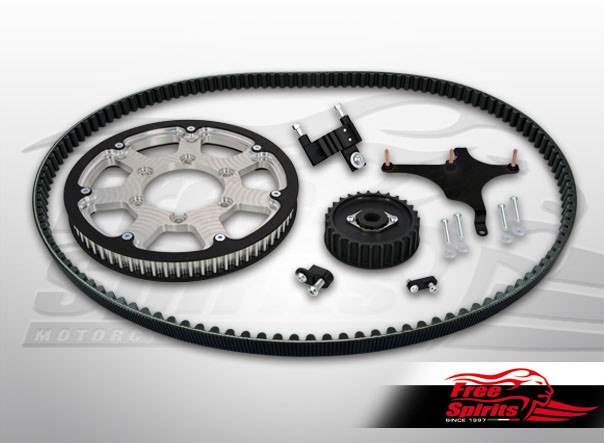 Let's not forget about the main purpose of this part, that is to protect you from the moving elements of the bike's transmission and also dirt and dust from the road, no matter which surface you choose to ride.
The belt guard is made with high quality steel and painted with durable and special paint. It fits the full range of classic Triumph models – Bonneville, Thruxton and Scrambler, and all fittings goes with the kit.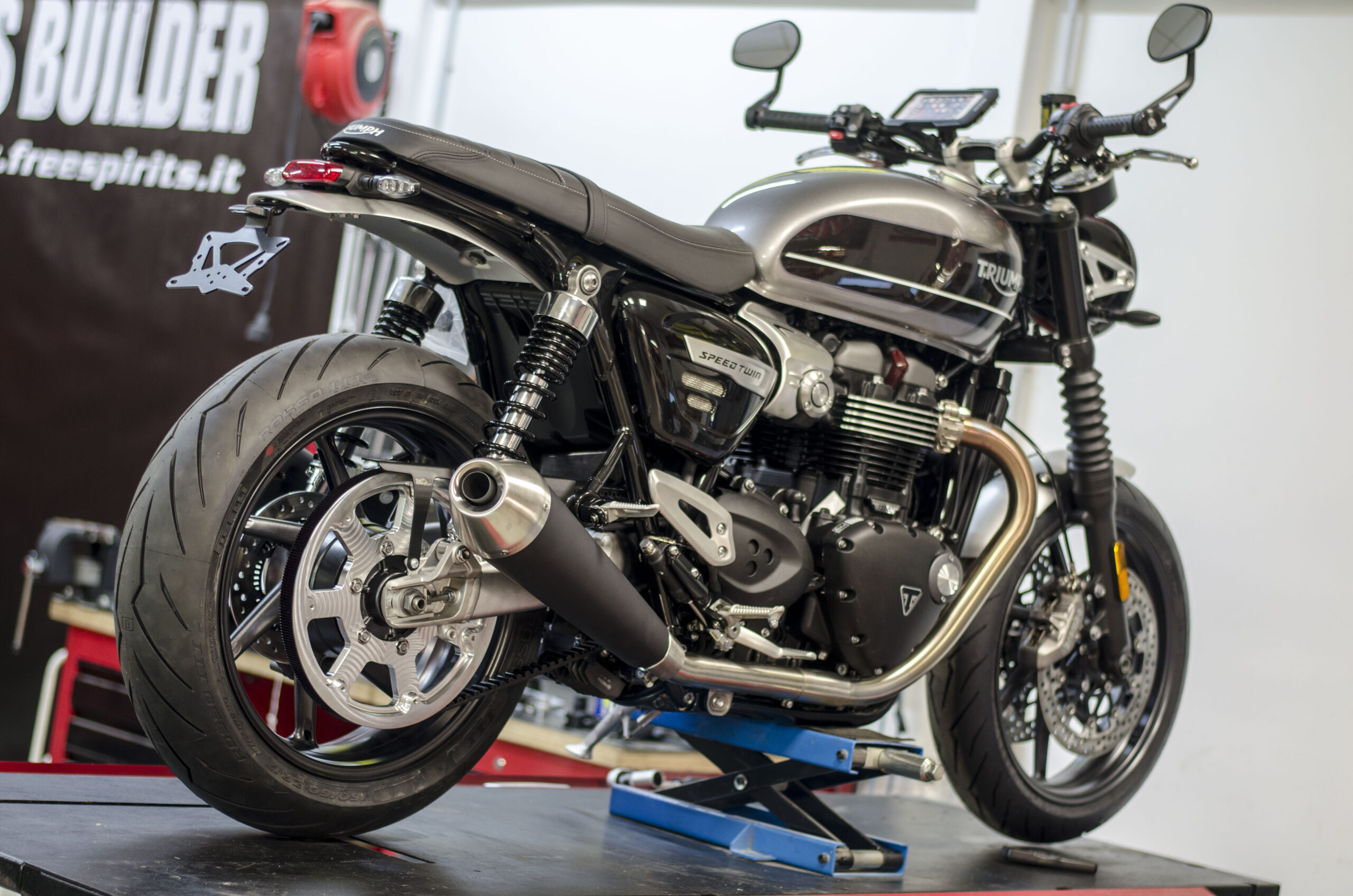 As all our products this kit is also fully reversible if you need or want to. And we recommend that all changes that you want to do on your motorcycle should be done by an expert in a motorcycle workshop.
Check on www.freespiritsparts.com to have more info and upgrade your Triumph Motorcycle