The motorcycles world often meets the cinema's one in a harmony that only breathtaking images can give us. In this article we will look at some of the branded motorcycles.Triumph and Harley Davidson appearing in blockbuster films with historical and contemporary actors.
Enjoy!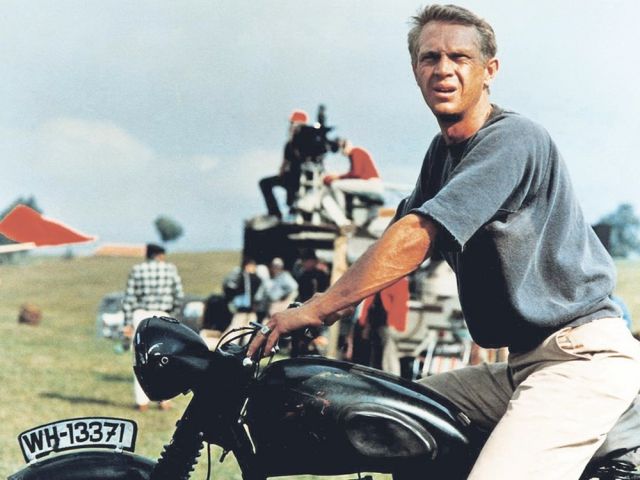 TRIUMPH BONNEVILLE TR120 with Steve McQueen
Made famous by the barbed wire jump scene in the classic 1963 war film "The Great Escape with Steve McQueen, famous actor, stuntman and passionate motorcyclist. Triumph has even produced the 1200 Steve McQueen edition with only 1,000 numbered pieces.The scrambler 1200 McQueen enhances the style and features of this model.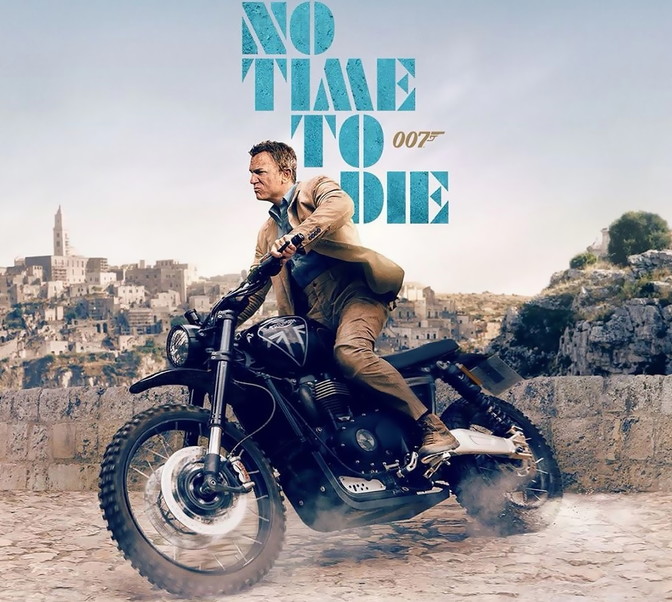 TRIUMPH SCRAMBLER 1200 XE with Daniel Craig
Scrambler 1200 is the bike used by Daniel Craig in the movie "No Time to Die." For this occasion Triumph has thought about the Scrambler 1200 Bond, the limited edition model with only 250 numbered motorcycles, with which Triumph wants to celebrate its participation in the 007 saga.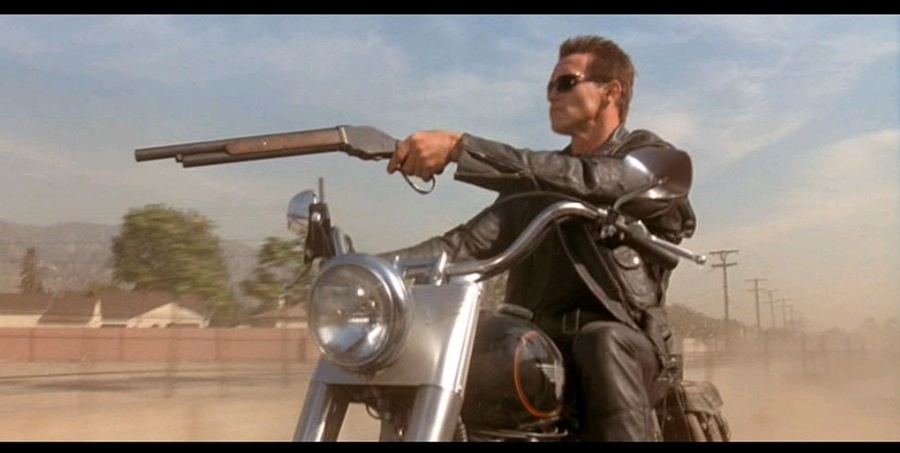 HARLEY DAVIDSON FAT BOY with Arnold Schwezenegger
The bike used in the Terminator 2 movie, an Harley Davidson Fat Boy from 1991, was sold at auction for $ 520,000.The colossus was ridden by Arnold Schwarzenegger in the sequel where he's playing the robot. The motorcycle can be seen immediately, from the opening scenes of the film, where the protagonist asks a guy his motorcycle, clothing and boots. And then he starts to speed up for almost all the movie long.
TRIUMPH TR5 TROPHY with Henry Winkler (Fonzie)
One of the most iconic motorcycles in the television history, the one used by the character of Arthur Fonzarelli in the famous TV show 'Happy Days'. This Triumph, associated to the figure of Henry Winkler and his leather jacket, is recognizable thanks to his customizations.Bud Ekins, a legendary Hollywood stuntman, took care of the building and the custom works.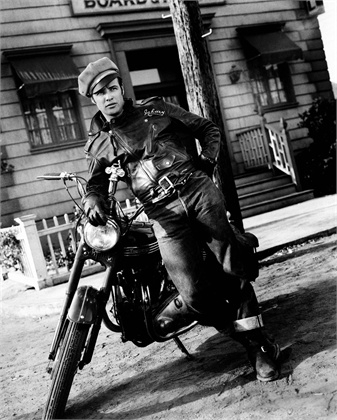 TRIUMPH TUNDERBIRD T6 with Marlon Brando
A Thunderbird 6T from 1950: 4-cylinder, 650cc, 34 horsepower starring together with Marlon Brando in the movie "The Wild". It seems that the 6T was owned by Brando himself. Rumors say that the actor is a biker, others instead that he was a neophyte who took riding lessons in order to interpret his role to the best.In some scenes he was replaced by a stuntman.