At the beggining it was just an idea…
Everything starts with an idea. Sometimes they just aren't reliable and you leave it behind. But the great ones you can't stop thinking about. Starts small, but it keeps growing with every thought, it depends on what you do with that idea and what steps you take to turn it into reality.

The New Brake Disc started as one great idea.
It was thought and developed by Free Spirits and in partnership with Newfren, an Italian world leader in the production of brake discs, the project became real.
Both companies with one intention, doing their job with passion, had reached the goal. As you listen around "two minds think better than one".
But just having the New Brake Disc done wasn't enough. It was needed to see it installed in a motorcycle.
At this point one more "thinking mind" joined the team. Here, in addition to brainpower, came the confidence. Matteo Agodi, president of Pochi ma Bonnisti, an Italian group of Triumph Bonneville lovers, brought his Bonneville T120 to Free Spirits to install the New Brake Disc. This trust, from Matteo Agodi, were gained a long time ago with other projects.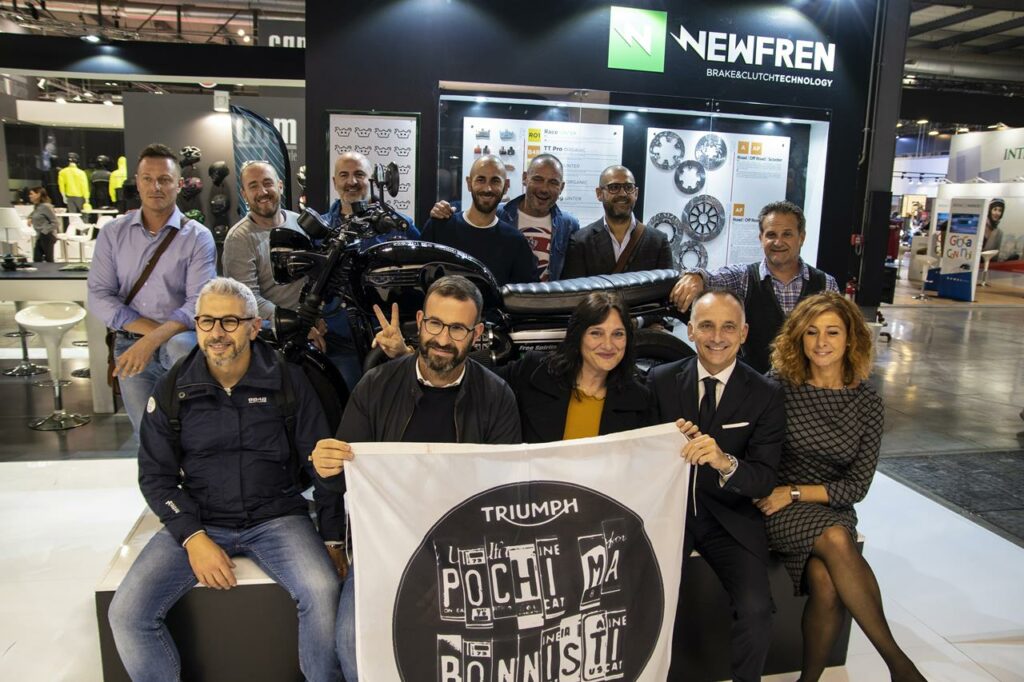 The result of this fantastic work was exposed at EICMA 2018. The Bonneville T120 from Pochi Ma Bonnisti with Free Spirits New Brake Disc was at Newfren booth. The discs were tested with an excellent performance, as you can read on this article.
Free Spirits invite you to know more about this history and partnership in this video, that show the steps of a great idea. Enjoy it!!