Your motorbike can open up the world for you. There's no end of places to see, both familiar and as yet undiscovered. Bikes offer a freedom unlike any other, and they can take you anywhere on earth.
But while your ambitions may have no limits, there are always some things beyond your control. Riders feel the weather more than other drivers, and the same goes for bikes. Your motorcycle is far more at risk to the elements than other vehicles.
That's why we're happy to provide our customers with the AirCleaner High Flow kit. Designed specifically for the Harley Davidson XR1200, this is the only patented water-repellent that stops liquids entering. That means that you can use it no matter how bad the weather conditions might be.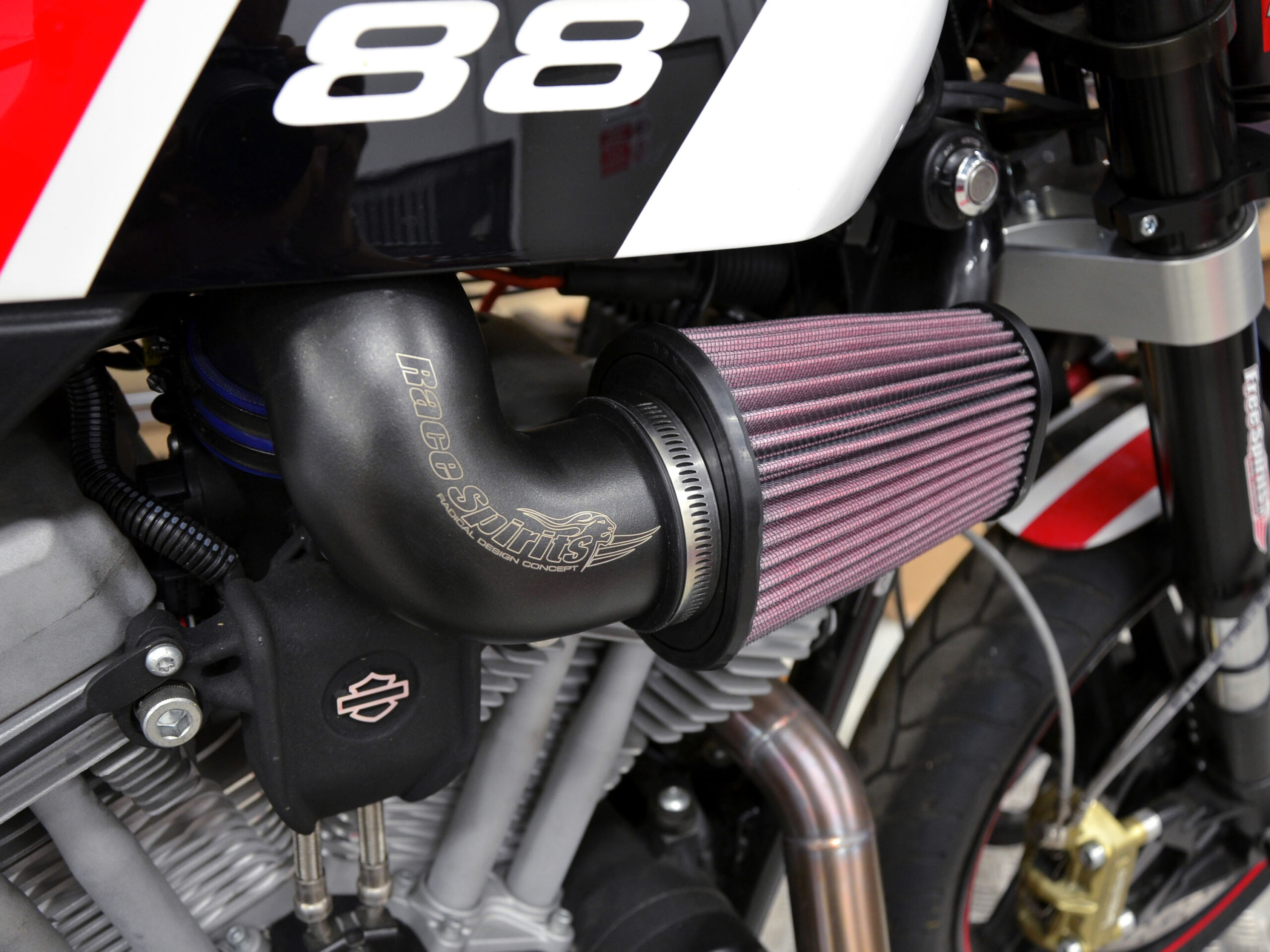 The 65mm diameter tubular stainless steel elbow uses a patented thin-walled construction, weighing only 305gr. The water-repellent design means that you don't need to make use of a protective sock if the weather turns against you – Sprint Filter can easily withstand the worst of weather.
And there's more to it than just keeping out rain. Dyno tests have shown a 4.6 CV (4.54 bhp) increase over the stock filter arrangement, when comparing identical bikes, in identical conditions, on the same day.
The filter is reversible, and practically maintenance-free. It can be easily cleaned using compressed air from the motor side, with no requirements for washing or oil treatments. With proper care, it will easily last your bike's lifetime.
Our AirCleaner High Flow kit gives you the peace of mind you need: the certainty that your bike can stand up to the elements, no matter what the weather throws at you.
Get it now, and enjoy greater confidence, with improved performance.
To have more information check our website: www.freespiritsparts.com