When we talk about improve the brake power and also about upgrading the brake is also intended that with new discs you need new pads and maybe new calipers.
Now let's talk a little about the calipers of your motorcycle. There are two main types: fixed and floating.
The fixed caliper is supplied with two or more hydraulic cylinders that pushes on the brake pad directly while the floating system uses hydraulic cylinder (or two in some models) on one side and a floating bracket to hold and push the brake pad. Systems with a floating bracket are smaller, but the piston stroke is almost twice as large as in systems with a fixed bracket, and they are inferior in rigidity. The solidity of the fixed system and increased number and diameter of hydraulic cylinders provides better work and precision. It is even simpler with the brake discs because is obvious that bigger disc diameter equals bigger surface to remove heat produced by brake system.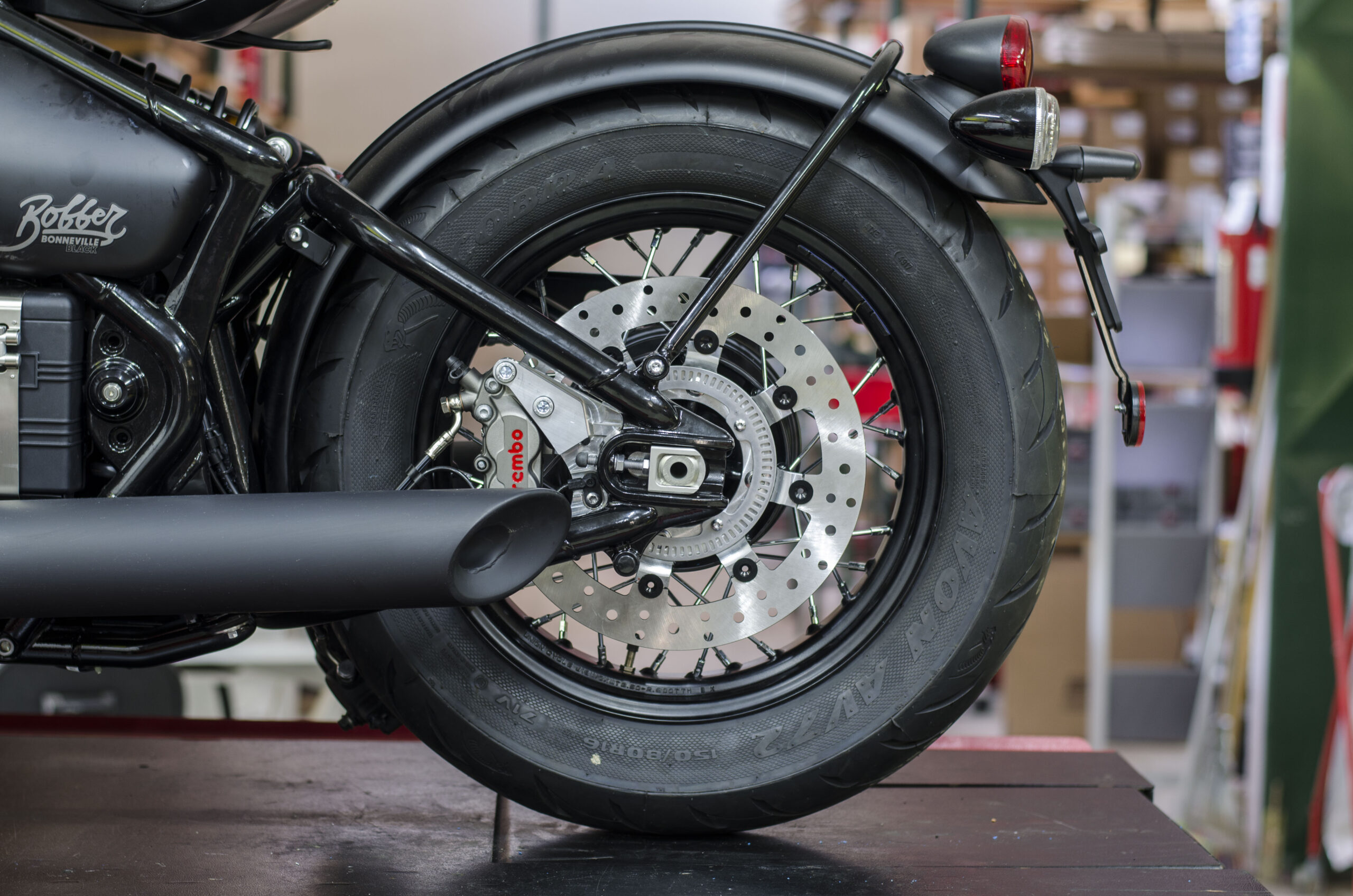 We kept in mind these simple and efficient rules when developed our rear brake kit for Triumph Bobber and Speedmaster 1200. The bike's design and weight distribution makes rear brake efficiency very important. Original components do its job, but cannot boast super results. This kit contains legendary and one of the most efficient four pot caliper by Brembo and a fully floating 300 mm brake disc produced in cooperation with Newfren, an Italian company leader in the production of Brake discs. This big brake disc is made from the highest quality steel specially designed for the job. This disc and caliper combination are easily assembled on the bike without necessity to change brake line or master cylinder and it resists brake fades, the worst enemy of the rider.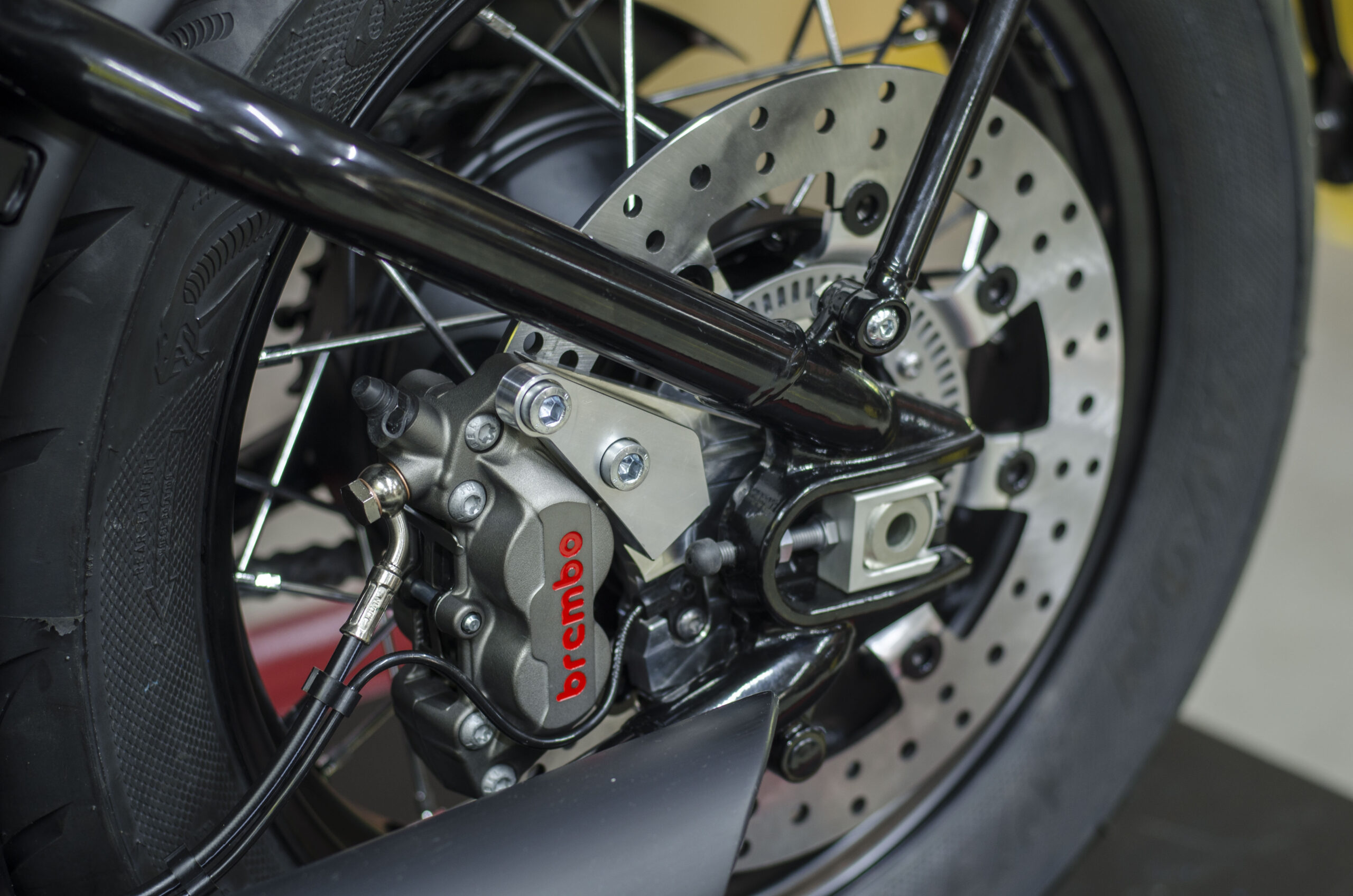 Overall the brake performance increases as expected, but, not less important, the rider gets more information from the brake lever, so precision is better and the braking becomes a pleasant job. The system boasts clean looks as good with the billet aluminum parts all over and black anodizing, a nice spot of technological design on your bike to be proud of.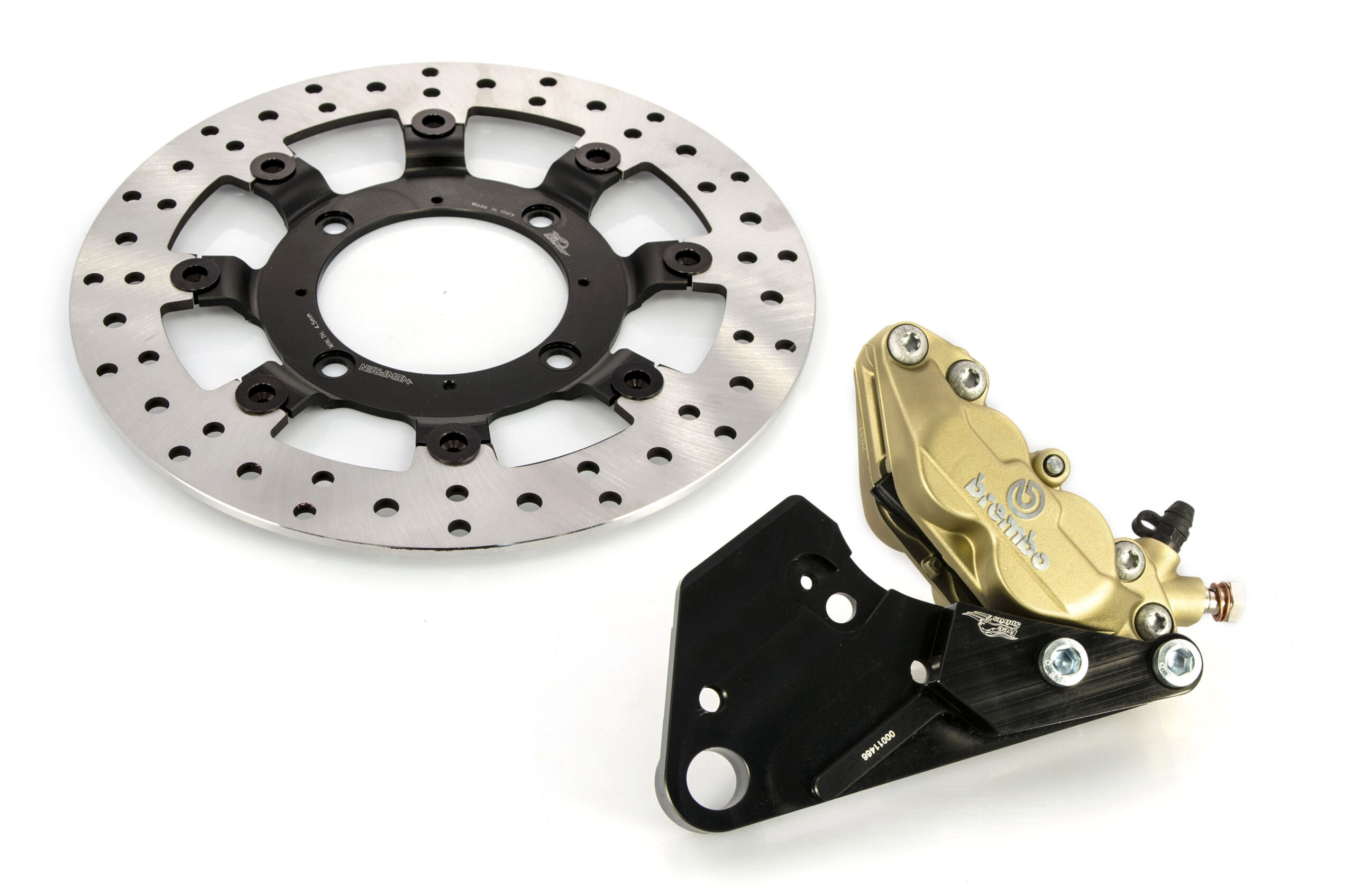 Ready to upgrade your Triumph Bobber and ride safer?
Get more info on this link: www.freespiritsparts.com/bobber/rearbrakedisc
All our products for Triumph Bobber are available on this link: www.freespiritsparts.com/bobber