When you buy a Harley-Davidson is not just a motorcycle. You buy a myth for bikers all over the world, it opens roads and it is unique, a symbol of freedom.
The V-Twin engines are very hard, it has proven to be a remarkably long-lived motor. Of course, you might need to make some small adjustments, but a Harley is made to last as long as you want.
One really important and fantastic thing on a Harley is that they are great to work on, of course that every customization should be done by a dealer, expertise in motorcycles. Also, no matter what you want to change on your bike, you will find many inspirations around. A lot of repair shops and custom builders work exclusively on Harleys. It is possible to re-build a complete one, just respecting the most important part on it, the famous V-twin engine, the heart of your Harley Davidson.
At Free Spirits, with knowledge and experience, we develop products studying what can be improved in the motorcycles. Our goal is always to create innovative and functional parts, to give your bike style and performance.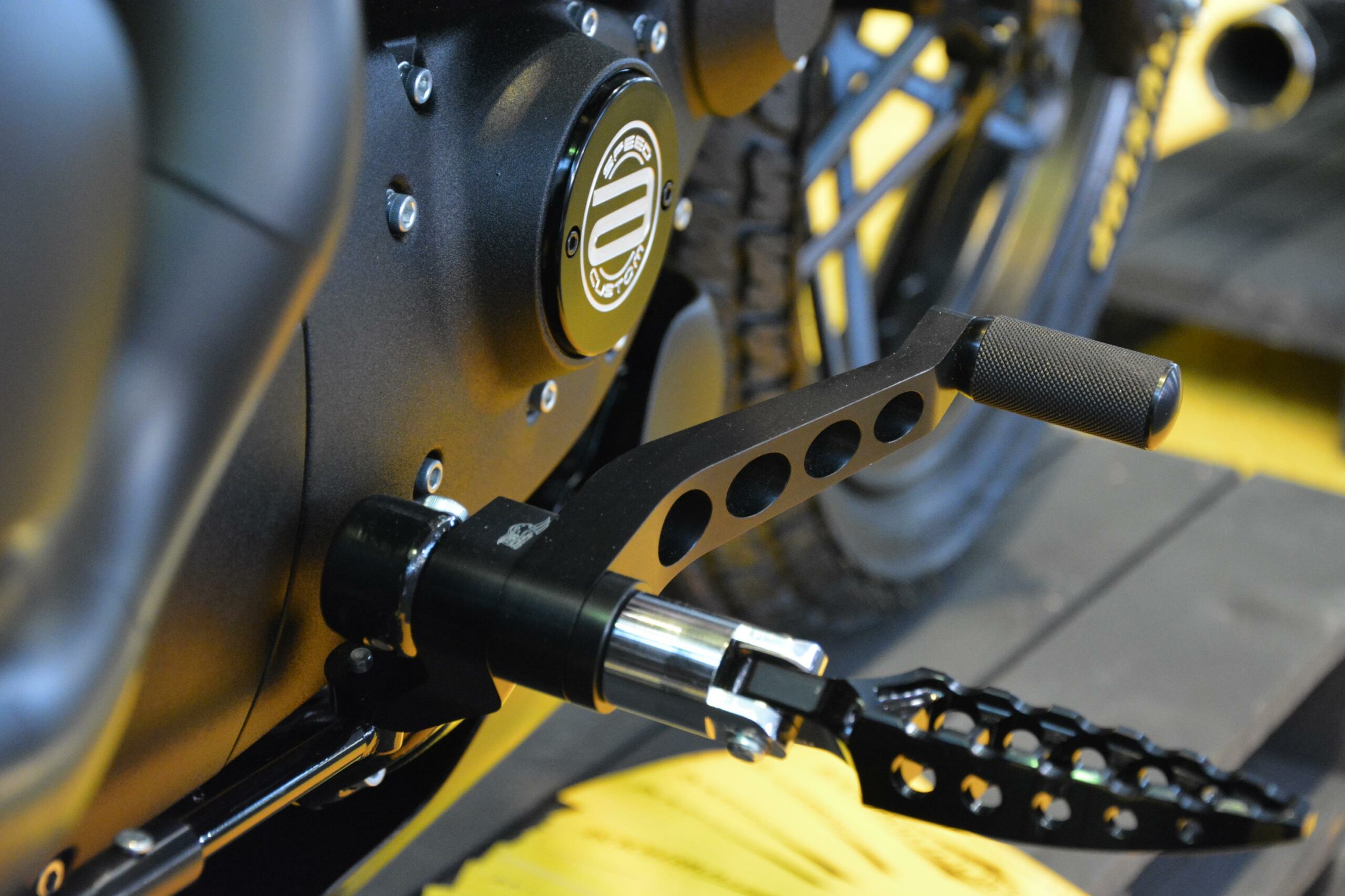 Why saying all that? Because we developed a brake and gear pedal kit for your Harley Davidson, for you to get best precision and grip and also have more control and a better ride position.
The 206912 kit is made especially for Harley Davidson Sportster, for those who lacks the feeling of control and esthetic of OEM parts.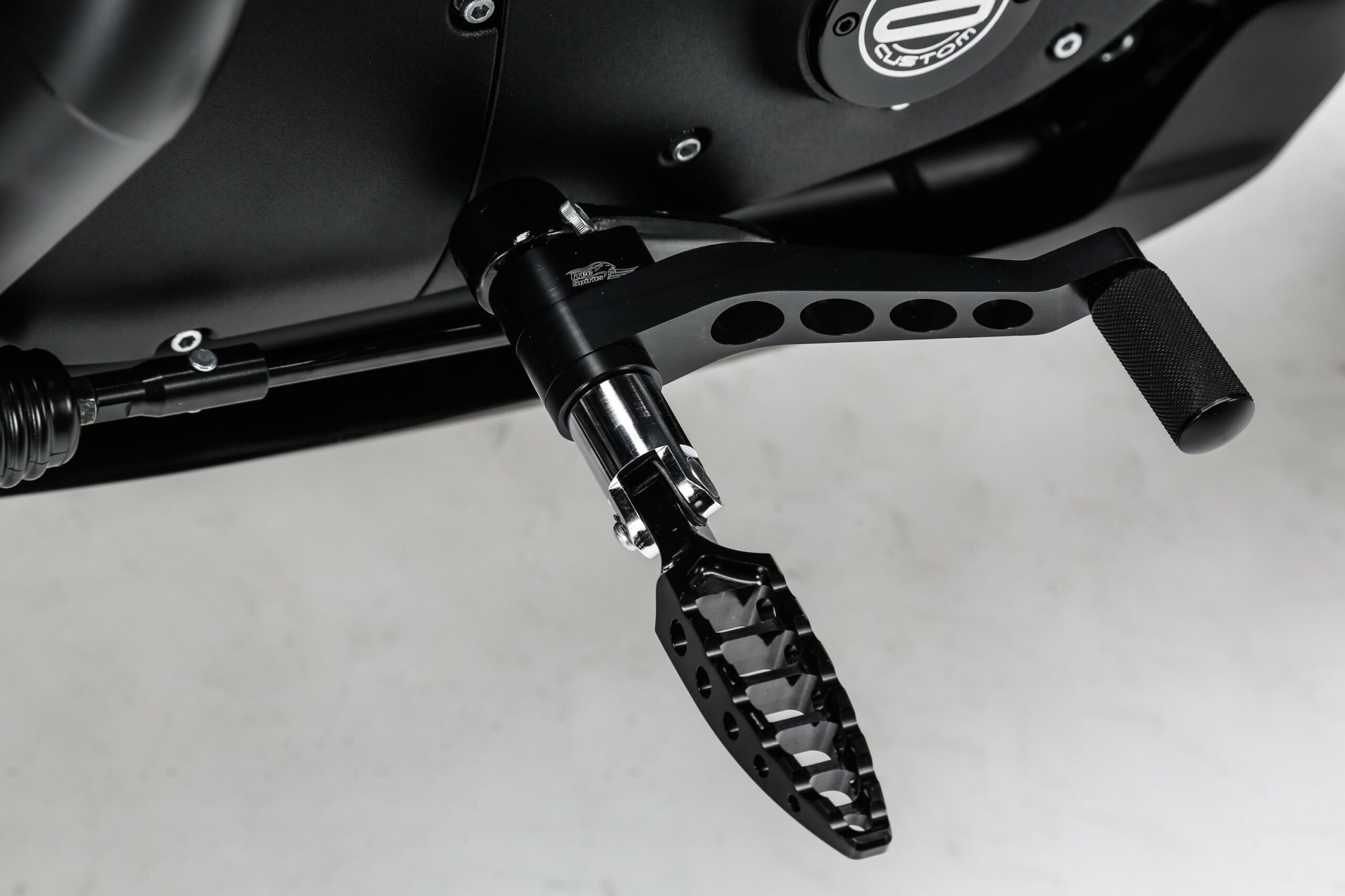 You can replace your OEM cast iron pieces with finest billet aluminum parts. Natural aluminum or black anodized colors are available to fit your bike style. This kit is bolt on, mounts directly on the foot rests and replaces the original levers. The installation is easy on the existing fittings thanks to thought-out design, and as other Free Spirits products this one should be installed by a professional.
It's a nice investment that will change your bike ride comfort, will give a little more singular touch and can be accentuated with other Free Spirits parts to highlight even more your own style into your motorcycle, making it unique.
All our products are made here in Italy. This way we can control each step of production and guarantee the quality and functionality.
One more tip that this product is really cool? It was mounted on the FS1200R by Shaw Harley Davidson.
Have you seen it? Read more about this amazing bike on this article and see the video with Simon Pocock, from Shaw HD.
More technical information about our brake and gear pedal: https://www.freespiritsparts.com/en/pedals-kit-brake-gear-for-harley-davidson-sportster-kit.html